Semo Pema Yudron 瑟嫫.貝瑪.玉準
跳至導覽
跳至搜尋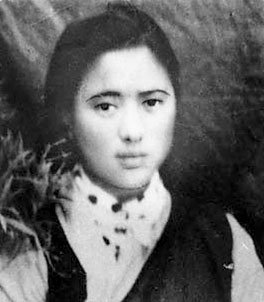 Semo Pema Yudrön (Tib. སྲས་མོ་པདྨ་གཡུ་སྒྲོན; Wyl. sras mo pad+ma g.yu sgron), 'Lotus of Turquoise Light', is a daughter of Dudjom Rinpoche and Sangyum Kusho Tseten Yudron.
瑟嫫.貝瑪.玉準,「綠松石光之蓮花」,為敦珠仁波切和桑嫞.辜秀.澤登.玉準所生之女。
According to Thinley Norbu Rinpoche, "she looked like an angel princess just descending from heaven. I thought that if the drought of human aging did not exist, she would always be every hero's heart-thief".[1]
根據聽列諾布仁波切所說:「她看起來就像是剛從天上降臨的善良公主。我想假如人類衰老的問題並不存在,她肯定是每位英雄的心上人」。
Notes
↑ Thinley Norbu, A Brief Fantasy History of an Himalayan, Shambhala, 2014, page 12.
Internal Links