The Garland of Views: An Instruction
跳至導覽
跳至搜尋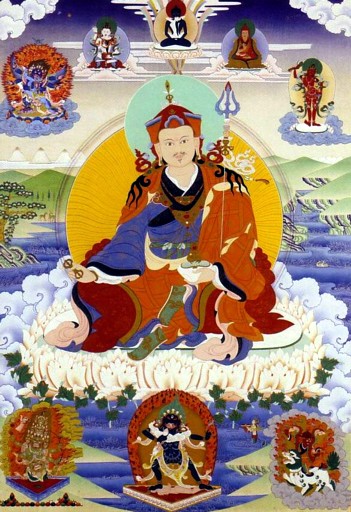 The Garland of Views: An Instruction (Wyl. man ngag lta ba'i phreng ba) by Padmasambhava. It is the only text in the Kama collection attributed to him; all his other compositions belong to the category of terma.
Translations
Keith Dowman, The Flight of the Garuda, Boston: Wisdom, 1993
Included in 'Dalaï Lama Nantes 2008: Textes et prières - Texts and Prayers', Padmakara Translation Group, 2008. Available at www.oceandesagesse.org for free download.
Commentaries
Tsangtön Dorje
Ju Mipham, slob dpon chen po padma 'byung gnas kyis mdzad pa'i man ngag lta ba'i phreng ba'i mchan 'grel nor bu'i bang mdzod
Tsultrim Zangpo, man ngag lta ba'i phreng ba'i bsdus 'grel blo gros 'dab stod 'byed pa'i nyi snang
His Holiness the Fourteenth Dalai Lama Recorded Live at the University of Miami, English Translation by Geshe Thupten Jinpa, September 19-21, 2004. Available as a Quicktime video [1]