A Brief Guide to the Stages of Visualization
出自 Decode_Wiki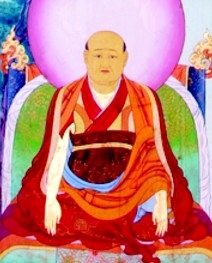 A Brief Guide to the Stages of Visualization
(Tib. དམིགས་རིམ་བསྡུས་པ་,
Mikrim Düpa
;
Wyl.
dmigs rim bsdus pa
) — a text by
Patrul Rinpoche
on the stages of visualization of the
Longchen Nyingtik Ngöndro
. This text is also known as the ཟུར་རྒྱན་,
Zur Gyen
('appendix', literally 'extra adornment') because it appears at the end of some of the Tibetan editions of
Kunzang Lama'i Shelung
. The
Mikrim Düpa
closely follows the explanations for the practices given in
The Words of My Perfect Teacher
, but is a far more condensed text and some of its descriptions are slightly different.
External Links